NAPLAN changes coming

Print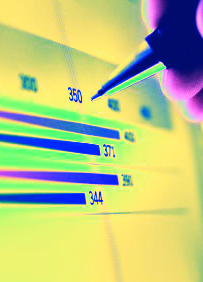 NAPLAN results were published this week, showing some schools were able to defy predictions about their teaching progress.
Despite months of homeschooling, about 5 per cent of Australian schools managed to produce above-average progress in reading, writing or numeracy on 2021 national tests.
"The top scoring schools in terms overall scores are those well-off suburbs with well-off parents," says David de Carvalho, chief executive of the Australian Curriculum, Assessment and Reporting Authority (ACARA) which runs the My School website
"The new system shows that, depending on the school, small gains may still be well-above average given its socio-educational status and its starting score."
ACARA also says that improvements to NAPLAN agreed to by education ministers will enhance NAPLAN and the National Assessment Program (NAP) as measures that allow teachers, schools, governments and parents to support students and ensure they are gaining important literacy and numeracy skills.
Education ministers have agreed:
NAPLAN will move to Term One from 2023

From 2023, the existing triennial NAP Sample assessments for Years 6 and 10 in Science, Civics and Citizenship, and Digital Literacy will move from October to Term Two

In addition to the NAP Sample program, new annual assessments in these subjects for Year 6 and Year 10 students will be available as opt-in assessments for any school or system. They will be phased in over three years, starting with Science in 2024, with Civics and Citizenship added in 2025 and then Digital Literacy in 2026

Results of these opt-in assessments will be available to participating schools and systems in order to support their teaching and learning programs, but will not be reported publicly by ACARA