Murdoch backs off legal action

Print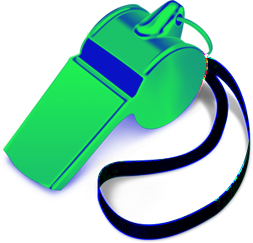 Murdoch University has dropped a financial claim against a whistleblower academic.
Associate Professor Gerd Schroder-Turk was among three Murdoch University academics who spoke to the ABC last year, raising concerns about the welfare of international students.
Dr Schröder-Turk said Murdoch is accepting students below its own English standards, exploiting them for while jeopardising academic integrity and student welfare.
"Admitting students who don't have the right qualifications, or right prerequisites, or correct language capabilities is setting them up for failure," he told reporters.
The university attempted to remove him from his position on the university's senate after the broadcast, but he took legal action in the Federal Court to block the move.
This led Murdoch University to counter-sue Dr Schroder-Turk for costs and damages.
Murdoch alleged that Dr Schroder-Turk's comments damaged the university's reputation in the order of millions of dollars, due to a drop in international student numbers.
Murdoch University Professor Robert Cribb resigned in protest from his position as Distinguished Visiting Scholar, saying the legal action was "an attempt to intimidate other people from potentially revealing other poor practices".
High-profile academics from international institutions signed open letters raising concerns about the case and its implications for academic freedom of expression.
Over 30,000 people signed a petition calling for the university to drop the counterclaim against him. Murdoch released a statement this week saying it is withdrawing the financial component of its counterclaim "in the spirit of moving towards a resolution".
Dr Schroder-Turk says he is "greatly relieved".
"The counter-claim by the university has caused me and my young family a great deal of unnecessary stress," he said in a statement through his lawyers.
"I have always acted in the best interest of the university, its students and its staff, and have done so in very difficult circumstances.
"However, my concerns about the welfare of students remain."