Ministers trade child care blame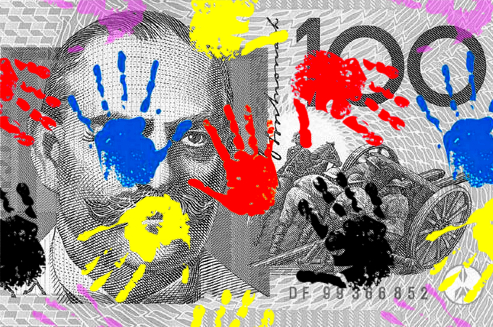 The federal education minister has accused the SA Government of exposing children to "dodgy" childcare operators.
Education Minister Simon Birmingham has leapt on stats showing one in five South Australian child care centres has not had their standards assessed.
New figures from the Australian Children's Education and Care Quality Authority show 19 per cent of SA's 1171 centres have not been assessed - double the national average.
Of 949 centres checked, 31 per cent did not meet all National Quality Standards. They were deemed to be providing a "safe education and care program" but also had areas identified for improvement.
The State Government was keen to highlight the fact that 46 per cent of the centres reviewed were found to "exceed" the quality standards - the highest rate in Australia.
Senator Birmingham said children in unassessed centres were left exposed, and that the system itself could be letting rorters "slip through the cracks".
In SA, the Education Standards Board is responsible for checking child care services including kindergartens, preschools and out of hours care.
Services are broken into seven areas: their educational program, health and safety for children, physical environment, staffing, relationships with children, partnerships with families and communities, and leadership and service.
New services can take up to a year to be assessed, but once they are, the services are required to deliver a quality improvement plan and be checked annually.
In SA, the educational programs were found to be the most likely to let centres down, followed by leadership, physical environment and health and safety.
"The Weatherill Labor Government needs to make sure dodgy operators aren't slipping through the cracks when they're approving and assessing child care services," Senator Birmingham said.
"Not only is the Weatherill Labor Government letting dodgy child care providers set up shop, they're signing them off as quality operators when they go back and check them. They're failing in their duty of care to SA children, their families and taxpayers."
State Education Minister Susan Close said Senator Birmingham was giving a "verbal slap" to staff and volunteers that are going above and beyond in their duties.
"These numbers give me no confidence to trust they're looking after our children," Senator Birmingham.
Ms Close said issues were caused by funding cuts to the Education Standards Board, accusing Senator Birmingham of "rank hypocrisy".
Ms Close was keen to emphasise how many centres achieved an "exceeding" standards mark, and said the assessments would reach the Australian average by the end of the year.
"The Federal Government has cut funding to the Education Standards Board from $1.89 million in 2015-16 to $1.58 million this year, then has the gall to criticise its efforts in assessing South Australia's early childhood services," she said.