Meditation and mindfulness; keys to calm in class

Print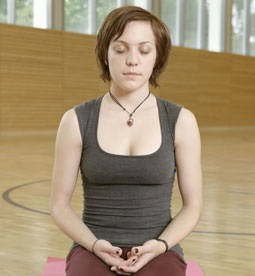 A new study says a little bit of Zen could unlock doors in the classroom.
According to a paper composed by the Center for Investigating Healthy Minds (CIHM) at the University of Wisconsin-Madison Waisman Center; 'mindful' teachers can reduce their own stress levels, prevent burnout and have a more responsive class.
The study was led by Assistant Scientist Lisa Flook and published in the new edition of the journal 'Mind, Brain and Education'. It required a group of 18 participants to take on some of the tenets of meditative relaxation and apply them to the classroom environment.
Mediation has been used since time immemorial to heighten attention, empathy and other social emotions through awareness of thoughts, external stimuli, or bodily sensations such as breathing.
"We wanted to offer training to teachers in a format that would be engaging and address the concerns that were specifically relevant to their role as teachers," says Flook, whose expertise is in education, psychology and techniques to reduce schoolyard stress.
Teachers were assigned to practice guided meditation at home before bringing it to the classroom. They were encouraged to use techniques such as "dropping in" to students' emotional states, drawing attention to sensations of breath, other physical sensations and thought.
"The most important outcome that we observed is the consistent pattern of results, across a range of self-report and objective measures used in this pilot study, that indicate benefits from practicing mindfulness," says Flook, who also leads CIHM's 'Kindness Curriculum' study involving 4-year-old preschoolers.
Teacher Elizabeth Miller had practiced meditative devices before, and found success applying them at work, saying "breath awareness was just one part of the training, but it was something that I was able to consistently put into practice... now I spend more time getting students to notice how they're feeling, physically and emotionally, before reacting to something. I think this act of self-monitoring was the biggest long-term benefit for both students and teachers."
The study is accessible online.