Locals taking solid steps

Print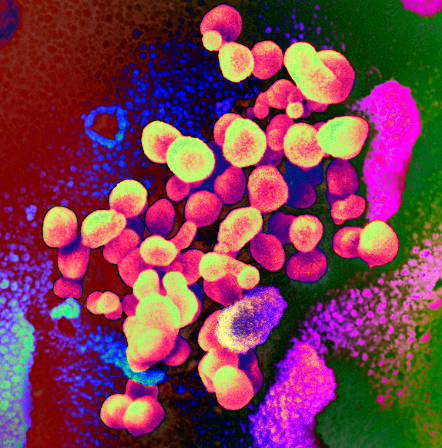 Australians labs are making crucial moves in the fight against COVID-19.
The University of Queensland (UQ) says pre-clinical trials of its COVID-19 are going well, while Victoria's Walter and Eliza Hall Institute is working on an antibody-based therapy.
In Queensland, hamsters treated with a vaccine developed at UQ vaccine have developed "a really good level of protection against virus in the lung" from a single dose, according to Dr Keith Chappell from the UQ School of Chemistry.
"Around half of the animals had no virus at all detected in the lungs and the other half had reduced levels," he said.
"We saw a marked reduction in the severity of the disease in the hamsters."
The pre-clinical trial data suggests the vaccine is likely to provide protection against both the virus and symptoms of the disease.
UQ has recruited 120 people for Phase 1 human trials, with the last 20 people given a dose this week.
Dr Chappell said there have been "absolutely no safety concerns with all the participants dosed so far".
UQ has a deal with Australian vaccine maker CSL to manufacture the vaccine if it is approved.
Back in Victoria, Walter and Eliza Hall Institute scientists are working on using antibodies to prevent coronavirus from infecting human cells - a potential alternative to a vaccine.
The lab has received $500,000 from the Victorian Government to develop its antibody-based therapies, which aim to block the entry of the virus into cells and stop infection.
"You can actually block virus entry and you can also block virus infection," says Associate Professor Wai-Hong Tham.
"We're working as hard as we can… It's incredibly fast work," Dr Tham said.
"If we're very hopeful then we're looking at clinical trials early next year."