Live gambling ban planned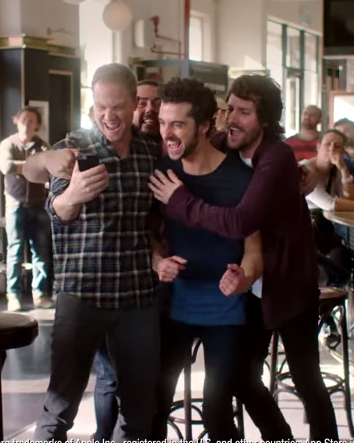 The Federal Government could regulate the rapidly-expanding world of online gambling.
Reforms are on the way for the $3 billion-a-year sports betting industry, which insiders suggest will include a ban on online bookmakers offering punters credit.
News Corp media outlets also report that in-play betting will be banned online in the short term.
This could force foreign-owned bookmakers like William Hill, Ladbrokes and Bet365 to shut down their live betting systems on phone apps and websites.
The reports say that the government has no philosophical position for or against in-play betting over the internet, but sees a need to block offshore operators and protect consumers immediately.
Traditional gambling firms like Tatts, Tabcorp, pubs and clubs and the racing industry are expected to call for the short-term ban on in-play betting to be made permanent.
William Hill, Bet365, Ladbrokes and others want full liberalisation of in-play, enabling punters to bet while sporting events are in progress.
This opens up a lucrative new revenue stream that analysts predict would boost overall online gambling by about$1 billion a year almost immediately.
But the racing industry is allegedly worried that in-play betting makes wagering on races less exciting than sport, and could cripple its funding model.
At the moment, betting companies use a sort of loophole to allow in-play betting.
There is technically a telephone-only restriction on live betting, so the apps and websites use voice-over-internet technology in the background to put in a 'call' for the bet.
News Corp reporters suggest the Government is shutting this loophole and deferring its final position until after the election, to shield itself from campaigns by pubs and clubs in marginal seats.
Backbenchers have reportedly been briefed on the changes by Human Services Minister Alan Tudge
The government's plan will unfold in three stages - consumer protection followed by tackling offshore bookmakers and finally, forming a position on whether to legalise in-play betting on sports.
The second stage is expected to involve changes to the Interactive Gambling Act 2001 to stop foreign operators from taking bets from people in Australia.
While it is questionable whether the Australian Media and Communi­cations Authority (ACMA) is able to prosecute companies that are not in Australia, the move should make most of the unlicensed betting giants headquartered in Asia to block access due to the clear and unambiguous laws.
News Corp says other moves to disrupt offshore bookmakers will be announced in coming weeks.
If the restrictions work, it would mean the licensed Australian outfits like Tabcorp and Tatts would have a lot more customers.
They say they need the protection, as they have to pay more than $1 billion a year in state wagering taxes and product fees, while their online ­rivals are exempt.
But the government's response has been criticised already for not tackling what is for many the biggest area of reform – the constant spamming of gambling ads on television, particularly sports broadcasts and family viewing times.
There should be more detail when the Federal Government releases former NSW premier Barry O'Farrell's ­report on gambling, commissioned under the Abbott government.
The O'Farrell review is expected to contain a raft of recommendations, but its terms of reference did not include advertising.