Little love for new funding deal

Print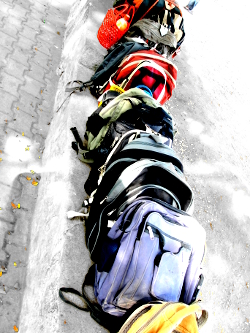 State education ministers are standing against the Turnbull government's new school funding model.
South Australian education minister Susan Close says there is "unity among the states" that the so-called 'Gonski 2.0' plan was "not good enough to achieve a good education for our children".
The Turnbull government put an extra $2 billion over four years on the table in its latest school funding re-jig, but the states want years five and six of needs-based funding agreements to be honoured, which would lock in higher funding over a longer term.
But the states' objections may not do much to change the fate of the funding package, which it is up to the Senate crossbench to pass.
The Greens and Nick Xenophon Team want details from an upcoming Senate inquiry before they choose their positions, while One Nation is undeclared too.
The education lobby group Save Our Schools released analysis of the Gonski 2.0 package this week that suggests per-student funding will increase by $506 over 10 years, or about $50 per student.
The analysis was based on an assumed school cost increase of 3 per cent a year and enrolment lifting by 1.43 per cent a year.
It found that the real increase for all schools would be about 38 per cent of the increase they would have seen under 'Gonski 1.0'.
After this week's meeting of the COAG education council, NSW education minister Rob Stokes and Queensland education minister Kate Jones said the states' role was reduced to a submission on funding to a Senate inquiry.
Federal education minister Simon Birmingham said the meeting was "very constructive" and "free of posturing and talk of cuts".
Australian Education Union federal president Correna Haythorpe said the meeting was "aimed at giving states the illusion of consultation, in an attempt to railroad states to agree on a flawed plan".
"States don't agree with slashing vital funding to our schools. In response, Malcolm Turnbull released a flawed policy without consultation with states in an attempt to force their hand – but it didn't work," she said.
"Turnbull has abandoned the COAG process in its haste to force its new funding model through parliament, and cut funds from schools."