Ley allows challenged expansion

Print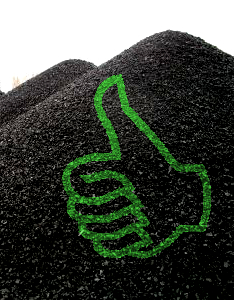 The Federal Government has approved a mine expansion that was challenged in court by school students.
Federal Environment Minister Sussan Ley has approved an expansion of Whitehaven Coal's Vickery mine, which was the subject of an historic court ruling that the minister had an obligation to children to consider the harm caused by climate change.
Australia was seen to set a world precedent in May when the federal court found the environment minister had a moral duty of care to children to consider the impact of climate change when making decisions on new coal mines.
The ruling may create new hurdles for coal projects, but Ms Ley is due to appeal the federal court's ruling next month, and in the meantime will allow Whitehaven to continue its works.
The extension of the Vickery open-cut coal mine will double coal production capacity to 10 million tonnes of thermal and metallurgical coal per year. It should extend the life of the mine by up to 20 years, and create up to 450 jobs. Ms Ley attached 37 conditions to her approval.
Whitehaven has been keen to point out that only 38 per cent of the public submissions about the expansion were opposed to the project going ahead.
"Against the current backdrop of record high coal prices and strong demand in seaborne markets, the company sees a continuing role for high-quality coal of the type Vickery will produce in contributing to global CO2 emissions reduction and containment efforts while simultaneously supporting economic development in our near region," the company said.
The eight school students who brought the case against the expansion have expressed dismay.
"In approving the mine, Minister Ley has turned her back on the federal court, the international scientific consensus on climate change, and the children and young people of Australia," the group said.
"The emissions from Whitehaven's expanded Vickery coal mine will only make the climate crisis worse and puts our safe future in doubt. The minister should be ashamed of her decision."
Recent research by energy industry consultancy group Kayrros has found that emissions from coal mined in Australia, when exported and burned overseas, almost doubled the nation's greenhouse gas footprint in 2020.