Kick drums to kill imbalance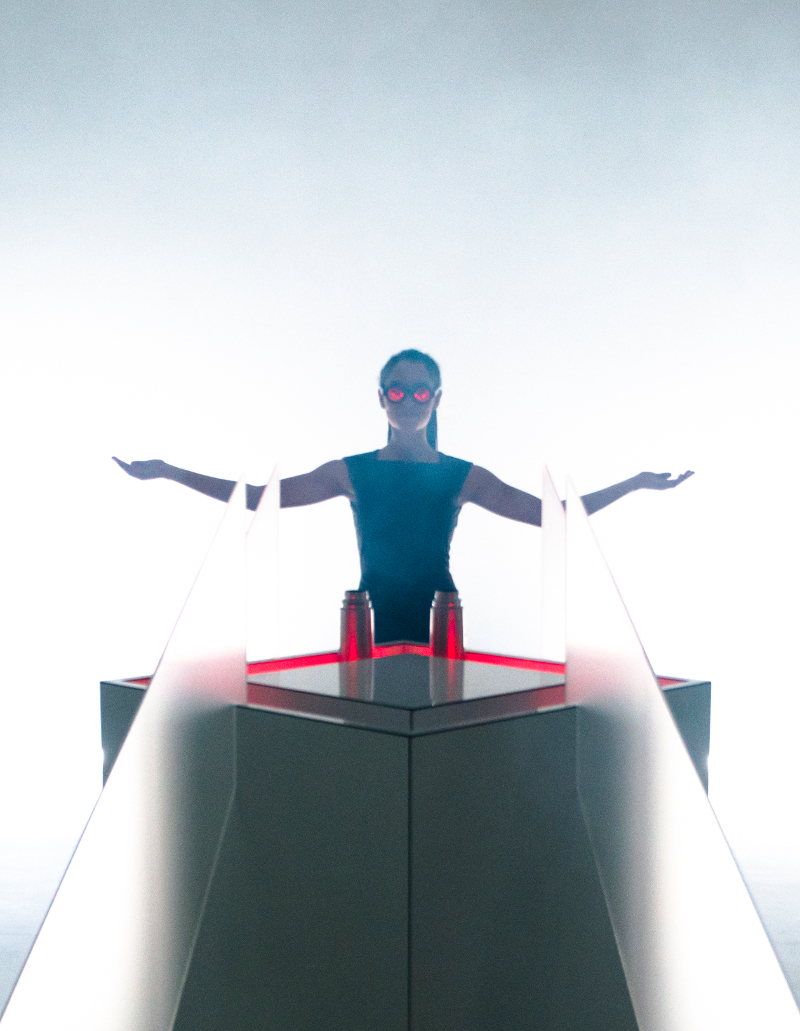 Australia's top eight universities have launched a new music video to highlight engineering as a career for young women.
Twenty-nine-year-old singer-songwriters and sound engineers Miriam Nervo and Olivia Nervo perform as NERVO; an internationally-renowned DJ duo that have become some of the world's highest-earning acts in the male-dominated genre.
The song and video clip are part of Made By Me; a national collaboration between UNSW, the University of Wollongong, the University of Western Australia, the University of Queensland, Monash University, the University of Melbourne, the Australian National University and the University of Adelaide together with Engineers Australia, which launched alongside the clip.
The futuristic music clip sees a group of engineers create android versions of NERVO in a high-tech lab, using glass touchscreens and other technologies that highlight how engineered devices and developments are embedded in every part of modern life.
Challenging stereotypes in engineering is extraordinarily important, because although it is a rewarding and varied discipline, it has for decades suffered gender disparity and chronic skills shortage.
"We're sound engineers, but our whole show is only made possible through expert engineering. From the makeup we wear, to the lights and the stage we perform on. Engineering makes it all possible, including the music that we make," NERVO said.
Engineering research and Made by Me spokesperson Alexandra Bannigan said the project highlights the varied ways in which engineers can make a real difference in the world.
"When people think engineering, they often picture construction sites and hard hats, and that perception puts a lot of people off," she said.
"Engineering is more than that. This campaign shows how engineering is actually a really diverse and creative career option that offers strong employment prospects in an otherwise tough job market."
She noted that the collaboration between partner universities, which often compete for the best students, shows important the issue is.
"We normally compete for students with rival universities, but this is such an important issue that we're working together to break down those perceptions," Bannigan said.
On average, just 17 per cent of Australian engineering students are female.
"Engineering has one of the highest starting salaries, and the average starting salary for engineering graduates has been actually higher for women than for men," said Mark Hoffman, UNSW's Dean of Engineering.
"Name another profession where that's happening."
Australia is frantically short of engineers: for more than a decade, the country has imported more than double the number of engineers than those who have graduated from Australian universities.
Some 18,000 engineering positions need to be filled annually, and almost 6,000 come from engineering students who graduate from universities in Australia.
The other 12,000 engineers arrive in Australia to take up jobs – 25 per cent on temporary work visas to alleviate chronic job shortages.
"Demand from industry has completely outstripped supply, and that demand doubled in the past decade," Hoffman said.
"In a knowledge driven economy, the best innovation comes from diverse teams who bring together different perspectives.
"This isn't just about plugging the chronic skills gap – it's also a social good to bring diversity to our technical workforce, which will help stimulate more innovation. We can't win at the innovation game if half of our potential engineers are not taking part in the race."
The video can be seen below.