Jabs expanded after rates rise

Print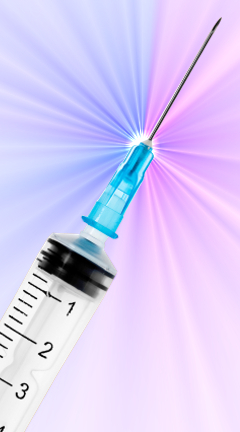 Two states have launched free vaccination programs in response to outbreaks on opposite sides of the country.
Western Australia will offer free meningococcal vaccines after six deaths from the disease last year, while the NSW Government has expanded its flu vaccine program after a "horror season".
WA saw a doubling in the number of meningococcal cases from 2016 to 2017, with a total of 46 cases of the disease recorded last year.
WA Health Minister Roger Cook said the vaccine would be available through GPs and Child Health Clinics immediately for children aged one to four.
Meanwhile, NSW Premier Gladys Berejiklian says 400,000 eligible children aged between six months and five years would be able to have the flu vaccine from April.
"It was a horror season last year," she said.
"All too frequently we heard about those most vulnerable, including young children, undergoing touch-and-go situations," Ms Berejiklian said.
"It's a life-threatening illness and we want to prevent it as much as possible.
"Free flu vaccinations for children between six months and five years of age is a good deal. Please take it up."
NSW was last year hit with its worst flu season since 2009, with over 12,000 confirmed cases of influenza in children under five, Health Minister Brad Hazzard said.
"We had many children, in fact double the number of children, being admitted to hospitals like Westmead with the flu," he said.
"Flu, sadly, can kill and it can cause all sorts ongoing problems.
"Last year we had a couple of children pass away and we had other children and families who suffered very badly."