Irrigation chief wants more farm class

Print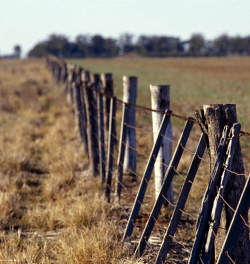 The former head of Tasmanian Irrigation, Chris Oldfield, is about to take up his new position as the Australian Consul General and Senior Trade Commissioner in San Francisco.
Speaking now as a private citizen, the departing chief says water security is making farming a top investment.
Mr Oldfield ran the implementation of tens of millions of dollars of irrigation infrastructure across federal, state and privately funded irrigation schemes in Tasmania.
As a former CEO of the Tasmanian Farmers and Graziers Association, he has had an intimate working knowledge of the state's agricultural industry for many years.
Mr Oldfield says there is significant growing potential in agriculture, but the education system has yet to recognise it.
He said it offered a broad range of employment opportunities.
"I've been fortunate in the last few years to travel a lot, and I know one of the things investors are looking for all the time are smart people who can run farms," he told ABC radio.
"That's not just at a senior farm management level, that's right down to the general farm duties.
"I think there's enormous opportunity there and I don't think our education system yet has really grasped that.
"I'd love to see... careers for young people who want to be involved in farming... held in the same professional standing as other careers.
"We're seeing I think, a new breed of farmer coming through who aren't satisfied with doing what their father and their grandfather did in the past, albeit they might have been quite successful.
"We are seeing new people who are making business decisions to move into farming because they see it as a good business."
But, Mr Oldfield said, politicians needed to be better educated and more accommodating.
"I think one of the reasons when I was at TI it was successful is that we weren't controversial politically.
"We put a lot of work into ensuring that what we did was correct environmentally, economically and socially, and we were never used as a political football.
"That is I guess one of my parting pleas in Tasmania. These big issues, be it agriculture or economic development in general, in my view they are too important to get caught up in day-to-day politics."