IP leaks show cost of free trade

Print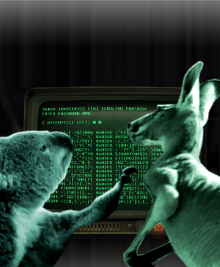 An Australian expert has poked holes in the Trans-Pacific Partnership Agreement (TPPA), following further negotiations over the weekend.
Just days after a new version of the intellectual property (IP) chapter of the TPPA was leaked, and Trade Minister Andrew Robb welcomed international counterparts for more conversations, University of Sydney Associate Professor of Law Kimberlee Weatherall says they may get more than the bargain for.
She says changes to local IP rules, especially around trademark law and protection of industrial designs, are very similar to previous moves which have not turned out well.
Dr Weatherall claims that Australia's "free trade" agreement with the US (AUSFTA) has yielded no evidence in terms of prosperity or even benefit for Australia's copyright industries.
"The inflexibility of the AUSFTA text – its painful specificity, especially on copyright – has stood, or stands, in the way of reforms that copyright owners want," she writes.
"AUSFTA text...makes it much more difficult for the Attorney-General to achieve his current goal of making internet service providers responsible for their customers' infringements."
There is plenty of concern but a lack of mainstream coverage around the Trans-Pacific deal, and Dr Weatherall's extensive review covers just one small niche of the risk facing Australian industries as their Government signs away rights and protections.
The full article is available at The Conversation.