Indecision leaving studies unfunded

Print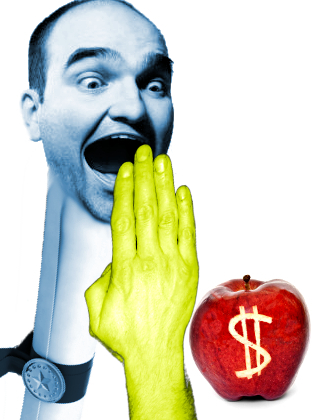 The Business Council of Australia (BCA) says the Federal Government is jeopardising jobs by holding research funding "hostage" while it tries to intervene in the university sector.
The Government has refused to give out tens of millions of dollars of research funding until its higher education legislation is passed.
It is seeking to deregulate uni fees as well as adjust certain HECS rules.
The BCA - one of the most powerful lobby groups in the Government's ear - says it is shameful for the business and research communities to let the situation decay.
"How have we come to a point where a Government feels it can use assets publicly funded to the tune of over $2 billion over the past decade and use them as a hostage in a political process?" Ms Livingstone asked a Universities Australia conference in Canberra.
"We might blame the Government but actually shame on us. Shame on us," Ms Livingstone told the higher education representatives.
"We have to see this as a failing on behalf of the research sector including universities and on the part of business.
"Our collective lack of advocacy over time and our inability to promote the importance of knowledge infrastructure and the role of these research facilities has enabled the environment for this to occur, appalling as it is."
The Government has launched a review of research infrastructure, but it is not due to report back until May.
Meanwhile, Federal Education Minister Christopher Pyne says he expects the Senate will vote on proposed higher education changes by the end of next week.
Last week, crossbench Senators Glen Lazarus, Ricky Muir, Nick Xenophon, Jacqui Lambie and John Madigan put forth a notice of motion to restore the $150 million National Collaborative Research Infrastructure Scheme (NCRIS) funding.