Home-school numbers rise

Print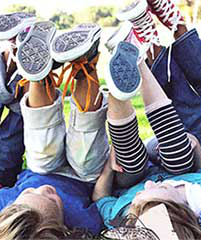 The number of home-schooled children in Queensland has almost doubled in the last five years.
Education Queensland show homeschooling numbers are up from 1,770 in 2015 to 3,500 in 2020.
Dr Rhona Faragher from the University of Queensland says it is a worrying trend.
"It's an indication this is a big problem and we need to know how to do inclusive education a lot better," she said.
Dr Rhona Faragher says teachers need more support.
"They needed support and funded support into organisations," she said
"People to go to ask those very specific questions."
Dr Faragher says more research is needed to, with findings that can be actively implemented in Queensland classrooms.