HIV leads Aboriginal health gap

Print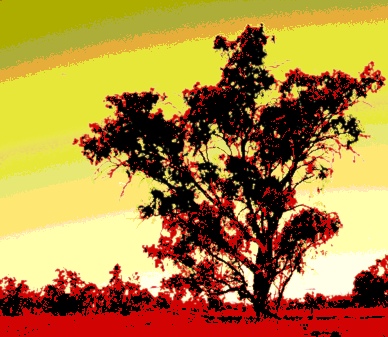 The rate of HIV notification among Aboriginal and Torres Strait Islander people is now more than double the rate in non-Indigenous Australians.
Disturbing new figures say the rate of HIV has increased each year for the last five years.
Meanwhile HIV notifications in non-Indigenous Australians remain stable for their fourth year in a row.
Other sexually transmissible infections in Indigenous Australians such as chlamydia, gonorrhoea and infectious syphilis are on average 3, 10 and 6 times higher respectively, and hepatitis C is 4 times higher, the reports say, with the gap even more significant in some remote communities.
The new figures cast a shadow over Australia's internationally acclaimed success towards reaching elimination targets for HIV and hepatitis C.
"This is absolutely unacceptable," said Associate Professor James Ward, South Australian Health and Medical Research Institute. "At a time when Australia is showered in praise for being a world leader in HIV and hepatitis C prevention, one of our priority populations is being left behind.
"This, combined with the alarmingly high prevalence of other sexually transmissible infections in Aboriginal and Torres Strait Islander populations, is frankly an international embarrassment," he said.
Over the last five years, significant differences have appeared between HIV in the Aboriginal and Torres Strait Islander populations and non-Indigenous Australians. Although men who have sex with men make up the majority of cases in both groups (60 per cent vs 80 per cent), a greater proportion of Indigenous cases are because of injecting drug use (16 per cent vs 3 per cent) and through heterosexual sex(21 per cent vs 14 per cent).
For non-Indigenous Australia, efforts to prevent new HIV infections through increased access to testing and treatment have been an unparalleled success. Australia has now achieved the first and third international targets for 90 per cent diagnosed, 90 per cent of those on treatment and 90 per cent of those treated virally suppressed.
However, delivery of effective HIV programs to Aboriginal and Torres Strait Islander people, many of whom don't access dedicated HIV clinics, requires a completely different approach, say experts. A focus on cultural appropriateness and delivery through non-specialist clinicians is key, they say.
"This is going to require proper consultation, targeted campaigns and investment in health worker education," said Associate Professor Ward.
"We need to harness all the tried and tested strategies that have proven so effective in Australia - test and treat, treatment as prevention and PrEP - and deliver them equitably across Aboriginal and Torres Strait Islander populations.
"These statistics are Australia's wake up call. The danger of HIV spreading within communities with such a high prevalence of STIS is simply too great to be ignored," he said.