High Court backs neglect cases

Print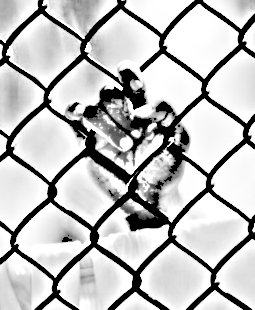 Home Affairs Minister Peter Dutton is trying to stop asylum seekers suing the Federal Government for neglect.
Mr Dutton has taken legal action to avoid Commonwealth liability in 50 federal court cases brought by asylum seekers and refugees for negligence including failure to provide medical care.
But the effort to dodge blame has hit a hitch, after the High Court ruled on Wednesday that the Migration Act does not prevent asylum seekers from suing the commonwealth while they are transiting through Australia.
The test case was led by the National Justice Project, whose director George Newhouse has told reporters that the government's "attempts to delay or deny justice to these vulnerable asylum seekers has failed".
The four asylum seekers party to the case this week are suing the Commonwealth for allegedly breaching a duty of care to provide them healthcare in the regional processing centre on Nauru.
The group includes a child that lawyers argued was owed "urgent paediatric physical and psychiatric care" and another who needed "an MRI head scan and specialist paediatric treatment".
Mr Newhouse says the children have "constant nightmares", issues interacting with others, and that "some of them have self-harmed or attempted to take their own lives".
Peter Dutton's case rested on the claim that the Migration Act states certain proceedings relating to "transitory persons" "may not be instituted or continued in any court".
It had been interpreted to mean that the court's jurisdiction to hear the cases was limited, so they would have to have been raised in the High Court.
But in unanimous decision this week, five judges of the High Court ruled that the Act "does not limit the jurisdiction of any court".
They ruled that the section of the Migration Act in question explicitly preserves the high court's jurisdiction to hear migration cases, and does not explicitly state that courts other than the high court have no jurisdiction.
The judges found that both courts could hear the cases, so that the High Court does not become a "post box for the commencement of proceedings destined to be remitted to another court".
They said the High Court should not be burdened with cases for which the Commonwealth "could not identify any purpose or utility".
While the section of the Act could be used as a defence, it was ruled, it "does not exclude all common law negligence cases against the commonwealth".
It is a positive sign for the four asylum seekers. It is also good news for around 50 related cases that were being held up pending the decision.
Also, the High Court said the asylum seekers may also seek to challenge the exercise of government powers and the validity and scope of the Migration Act.