HealthEngine hit with data claim

Print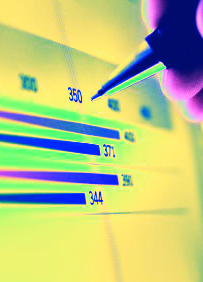 HealthEngine - an app used nationwide for a range of sensitive duties - is facing huge penalties.
The company behind the app is accused of funnelling users' personal health information to law firms.
Some users have complained that personal injury lawyers called them just moments after they entered an injury into the app.
HealthEngine is used by over a million consumers every month, providing a booking system for patients and an online health care directory that lists over 70,000 health practices and practitioners in Australia.
The ACCC has accused HealthEngine of selling the personal health information of over 130,000 patients to insurance brokers.
"Patients were misled into thinking their information would stay with HealthEngine but, instead, their information was sold off to insurance brokers," ACCC chairman Rod Sims said in a statement.
Up until June 2018, consumers could also access reviews from patients about the quality and services of health practitioners.
The ACCC claims that between HealthEngine also manipulated the patient reviews it published, and misrepresented to consumers why it did not publish a rating for some health practices.
"We allege that HealthEngine refused to publish negative reviews and altered feedback to remove negative aspects, or to embellish it, before publishing the reviews," ACCC Chair Rod Sims said.
"We will argue that HealthEngine disregarded around 17,000 reviews, and altered around 3,000 in the relevant time period.
"The ACCC considers that the alleged conduct by HealthEngine is particularly egregious because patients would have visited doctors at their time of need based on manipulated reviews that did not accurately reflect the experience of other patients," Mr Sims said.
The ACCC has instituted proceedings in the Federal Court, leaving HealthEngine facing fines of $1.1 million for each breach of the law.
The ACCC is yet to determine how many breaches it will allege.