Ground-level schools plan brings great results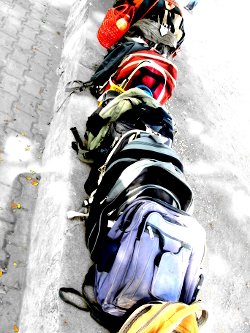 There are reports of positive results after a three-year trial of a program designed to improve student outcomes at schools in Perth's poorest areas.
The program is called EDvance, and has been developed by the not-for-profit Fogarty Foundation.
It provides mentoring, training and peer support to principals, encouraging them to set and achieve goals to lift student learning.
Principals are paired up with a mentor, often a retired principal with experience in in low socio-economic schools, with whom they can have meetings and discuss any problems that arise.
Other EDvance support has come in the form of workshops with education and business leaders, school planning and goal-setting assistance, and help to develop a network between schools participating in the program.
The first batch of eight schools in Perth's north-eastern suburbs – both public and private schools – are near the end of a three-year EDvance trial, and are reporting some impressive results.
Participating schools says the program allowed them to completely re-think the way they operate, and yielded higher attainment levels, greater student and parent engagement and better standards of behaviour.
At Majella Catholic Primary School, 80 per cent of the 215 students have English as a second language, and many students are there after going through refugee camps or experiencing significant trauma.
Majella principal Lina Bertolini says the school focused on improving student literacy, increasing parental engagement, and building the professional efficacy of staff.
She said all of these key areas have seen a marked improvement.
"In terms of literacy especially, our kids have made some huge gains and we're seeing some really good results with our own data that we've collected here, but also with standard data like NAPLAN," Ms Bertolini told the ABC.
"For the first time ever last year, our year threes and fives performed as well, if not better, than students in like schools.
"My mentor said he could really feel the change in energy around the school, the tone of the school is very different.
"Staff are engaged, kids are engaged and parents are becoming more engaged."
At the Balga Senior High School - a school whose student body is comprised of 60 per cent migrant students, 28 per cent Aboriginal and six per cent students with disabilities - similar improvements occurred.
The school now offers ATAR subjects, when previously it only offered vocational courses, and students are actively encouraged to take up courses most appropriate for their individual needs.
In 2012, 56 per cent of Balga High students entering Year 11 completed Year 12, but that figure had leapt up to 72 per cent by the end of last year.
It is on the way to the target of 75 per cent by the end of 2015.
Additionally, the proportion of students that ahcieved a Certificate II qualification was up from three per cent in 2012 to 29 per cent in 2014.
A second cohort of schools in Perth's south began the program last year, and there are plans for a third cohort in the future.