Gonski's closing act could still be cut

Print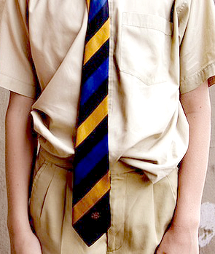 Prime Minister Malcolm Turnbull has hinted that his government will fund the final two years of the Gonski education model.
But some speculate he is only trying to avoid criticism over the choice to ignore the findings of the most comprehensive education funding review in Australia's history.
Mr Turnbull's predecessor Tony Abbott had claimed that when Labor set up the 6-year funding model it only had plans to fund the first four, and that the LNP government did not know where the cash for the fifth and sixth years would come from.
Last week, Mr Turnbull faced a vocal protest group calling for a commitment to the full Gonski roll-out.
In a subsequent radio interview, he said the funding change was "being considered by the Government", but warned that it was only being looked at "in the context of a very tight budget".
"Let me just say to you, the federal support for education right across the board is increasing and it will increase in the future, but the challenge is managing it in an affordable way.
"What David [Gonski] was saying is we need more resources into education and it needs to be needs-based. Everybody agrees on that.
"The debate is about how you address those needs, how do you ensure that the money goes where it's most needed?"
He said he cared more about "outcomes" than "the money that's been spent".
Mr Turnbull said that whatever happened, Education Minister Simon Birmingham would handle the details.
The Australian Education Union jumped on the comments.
"Mr Turnbull today has also expressed his support for needs-based funding," union president Correna Haythorpe told the ABC.
"This is exactly the point of the Gonski reforms, which recognise that we need to invest more in the schools that educate disadvantaged students."
Opposition leader Bill Shorten said he strongly doubted Mr Turnbull's sincerity.