Gonski calls for big shift

Print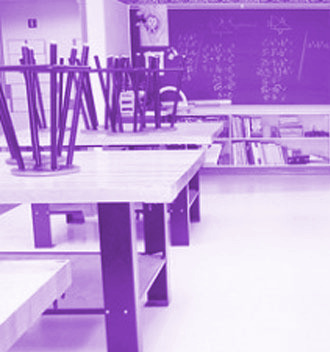 The new Gonski report says Australia's school curriculum should be changed to focus to individual student achievements.
Business figure David Gonski made 23 recommendations in his second education system review.
He says the criteria for finishing a year should not just be meeting age or year-based expectations, but actually having a full year's worth of extra knowledge.
The federal government has given in principle support for all recommendations.
Federal Education Minister Simon Birmingham says he will try to negotiate a new reform agreement with state counterparts this year, so that changes can be implemented from 2019.
Prime Minister Malcolm Turnbull said the needs-based funding recommended in the original, much larger, Gonski report in 2011 was not enough.
"We can and must do more. We now have the blueprint to do it," he said.
"We are drawing a line in the sand to say with our record and growing funding secured, we now must focus on the reforms that improve education outcomes for all Australian students.
Mr Gonski says the new recommendations must be implemented together if they are to turn around the decline in academic performance Australia has experienced over nearly two decades.
"This is a long-term project however if we stay on course, with strong, sustained bipartisan support we will look back in a decade to a transformed school education system," he said in the report.
The changes call for the national curriculum to be revised over five years to set out a roadmap for progressive learning steps in each subject.
The report says teachers should prioritise literacy and numeracy so that students have the core basics before they turn eight, and calls for the transition between early childhood learning and school to be smoother.
"To achieve this shift to growth, the review panel believes it is essential to move from a year-based curriculum to a curriculum expressed as learning progressions independent of year or age," the report says.
New reporting arrangements that focus on learning attainment and gain are recommended too, as the report notes schools with high achievers who do not make good progress are not getting all they can from their students.
Mr Gonski says a year-long independent national inquiry into objectives, curriculum and assessment provisions for year 11 and 12 students should be undertaken.
Other recommendations call for more support for teachers, including an online tool for tracking individual student progress and develop individualised support for students.
The report says teachers would need professional development training from schools and education authorities, and calls for the creation of a research institute to drive innovation and improvement.