Gaps grow despite push for equity

Print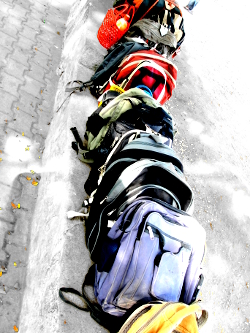 Australia's decade-long 'education revolution' appears to have disadvantaged many public schools.
Billions of dollars in funding since 2008 have been aimed at boosting student achievement through more equitable funding.
But an analysis of school finance data by the ABC suggests the income divide is now wider for many schools than when the 'revolution' started.
Reports say My School data shows a steep rise in government funding to private schools has left thousands of public schools with less than nearby private counterparts.
"If pouring more money into the system actually increases inequity, then that's astounding from a social justice point of view," Glenn Savage, a senior lecturer in education policy at the University of Western Australia, told reporters.
"It means we're using public money to continue the reproduction of advantage and disadvantage rather than creating more equality of opportunity, which is a major part of what education is supposed to do."
On average, public funding provides 95 per cent of public schools' total income, compared to 73 per cent for Catholic schools and 43 per cent for independent schools.
"For many non-government schools, fees are almost icing on the government-funded cake," says Chris Bonnor, a fellow of the Centre for Policy Development and a former school principal.
"But they are not taking an equal share or even a significant share of the responsibilities and obligations that alone belong to government schools … They choose, in a sense, [which families] they serve."
The dataset is presented in an interactive, school-specific form, accessible here.