Funds to ensure kids' show goes on

Print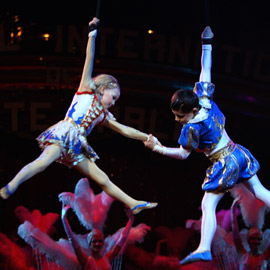 $200,000 will be spent to help kids that live with travelling show groups.
Education Minister Christopher Pyne says the funding will support the primary school-aged children from Queensland, New South Wales and Victoria of the National School for Travelling Show Children (NSTSC).
"The travelling lifestyle of the children of our show families means they face unique challenges when it comes to accessing education," Pyne said.
"The Australian Government is committed to helping these children succeed in the face of these challenges, and to access a quality education.
"The funding will contribute to the ensuring that these students are educated in a safe and secure environment."
Minister Pyne said assisting the Travelling Show children aligns with the Government's Students First policy, which is meant to focus on teacher quality, school autonomy, parental engagement and strengthening the curriculum.