Funds pulled after coal boss appointed

Print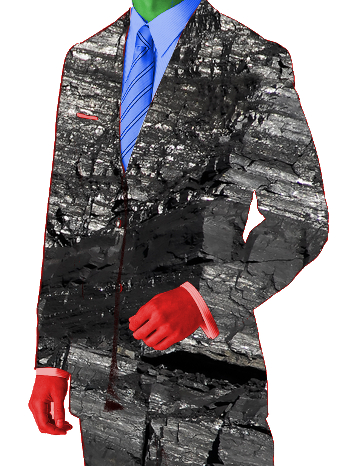 The University of Newcastle has been blacklisted by philanthropists after appointing coal mining boss Mark Vaile as its new chancellor.
Mr Vaile is chair of Whitehaven Coal and served as Nationals leader and deputy prime minister from 2005 to 2007.
After being appointed to the chancellor role earlier this month , at least one member of the university council resigned amid a backlash from leading academics and the student body.
A group of 16 philanthropists, collectively behind millions of dollars donated to university projects, has now announced they would not fund programs at the University of Newcastle.
Their announcement was made in a full-page advertisement in the local newspaper. Signatories include entrepreneur Alan Schwartz, former Australian rugby captain David Pocock and philanthropist Sue McKinnon.
"Mr Vaile has played an important role in Australian politics and business, but that role has included questioning the science of climate change and its links to drought," the letter says.
"As significant donors we write this letter to make clear to the university that we, and many like-minded others, will not support a university who would choose as their leader someone who is determined to build new coal mines when most of the world is determined to reduce fossil fuel use."
Whitehaven is currently having plans assessed that would see it expand its Vickery coal mine in the New England region of NSW. However, the project is being challenged in the Federal Court.
Mr Vaile has made headlines more recently for attacking Australia's banks, claiming they have a moral obligation to fund the coal industry.
The University of Newcastle Students' Association (UNSA) last week organised a protest about Mr Vaile's appointment, which saw staff members, students and alumni in attendance.
Mr Vaile says he does not have a conflict of interest.
"I see the different roles as not necessarily being absolutely compatible in everybody's minds, but they're not mutually exclusive," he told reporters.
"One of the first things when I was approached to consider this position was to go and read the current annual report of the university and its values, and particularly the strategic plan and the very strong focus it has of becoming carbon neutral by 2025,.
"If I couldn't support that, and if I couldn't commit to achieving that with everybody else in the broader university community, then I wouldn't consider it."