Funds flow for intense teaching turnaround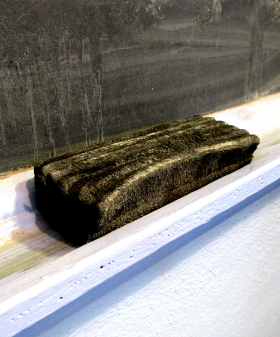 More funding has been given to a program that offers a 6-week teacher training course to get people with unrelated degrees into classrooms.
The Teach for Australia program has not been without controversy, though its aim is impeccable; getting more teachers into economically disadvantaged areas to inspire children with a deep, 'real world', wealth of knowledge.
The Federal Government has confirmed it will continue funding Teach for Australia, as it sees a strong future for the initiative.
Some praise the program for bringing new talent into the pedagogical pool, but unions are considerably less supportive.
Teach for Australia has brought people from a myriad of professions including law, science, engineering, music and finance into new careers educating students in understaffed schools.
The intensive 6-week course is followed by ongoing support for the two years of placement in a disadvantaged school. The support includes part time study, extra expanded courses and continuous mentoring.
Teach for Australia chief executive Melodie Potts Rosevear says the program, which is modelled on similar ones internationally, brings new teachers to the professional which would otherwise never have considered the switch.
"Part of what Teach for Australia can do is attract people who otherwise wouldn't have chosen to enter teaching, or at least wouldn't have chosen to enter teaching immediately, and provide them with a mechanism and a pathway to do so," she said in an interview with the ABC.
"Importantly, they're making that choice because they're committed to the problem of educational disadvantage and solving that.
"One hundred per cent of our principals are satisfied with the program.
"Ninety five per cent have indicated to us that they feel the Teach for Australia associates [are] at least as well prepared, if not at a higher standard, than the graduates they would normally be able to attract."
Australian Education Union federal president Angelo Gavrielatos says it is not working as some authorities say it is.
"All the evidence shows that the costs associated with this program are very high," he told the ABC's Lateline program.
"The way this program is marketed, it's basically; 'come along for two years, have a go at teaching and then go off to your profession of choice after two years'.
"We see a very high attrition rate of these associates - almost 50 per cent of those trained under this program leave the profession within two years.
"Having invested so much money to train those associates and then have them leave after two years is of concern."
Ms Rosevear says the attrition rate has at some points actually been lower than for those trained in the traditional pathways.
"We know from research that for traditional pathway entrants, roughly one in two are no longer teaching within five years," she said.
"Teach for Australia actually compares more favourably than that - 70 per cent of our most recent cohort is still teaching."
Overall, the attrition rates are about the same.
Some established teachers say that the program brings experts who are intimately aware of their subject matter into valuable education roles.
Others have said such a plan is totally unacceptable, saying it would never be allowed for professions like surgeon or pilot.
Stories from a number of Teach for Australia graduates are accessible here.