Funding fight asks who deprived Tasmania

Print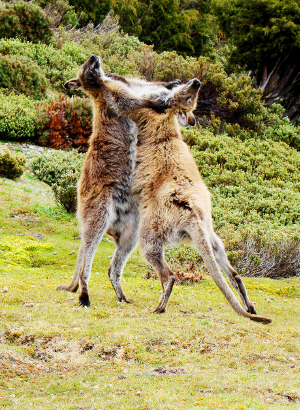 Concerns have been raised about funds some thought were secured for Tasmanian schools.
Tasmanian Labor has accused the Liberal party of purposely denying the state it educational funding reform money, promised by the previous Federal Government.
Former Tasmanian Premier Lara Giddings, from the Labor party, signed a precursory deal for the Gonski funding model last year, but it appears that the subsequent binding agreement was not finalised before its deadline this year.
Labor's education spokesperson, Kate Ellis, has accused the Federal Government of refusing to sign the deal with Tasmania by the January 1 deadline.
She says transcripts from Senate Estimates show Tasmania signed the National Education Reform Agreement last year, but things broke down when it came time for a binding document.
"This is a serious issue for every Tasmanian student, Tasmanian teacher and Tasmanian parent because we know there's $380 million that was promised to Tasmanian schools which is now on the line," she told the ABC.
She blames the federal Education Minister Christopher Pyne for Tasmania's status as a "non-participating" state in the Gonski reforms.
"We can only assume that the only reason the Abbott government has declared that Tasmania is a non-participating state is because they want to wriggle out of the agreement that they signed that would see an extra $380 million flow to Tasmanian schools."
A statement from a spokesperson for Mr Pyne rubbished the claims, alleging that the former government left funding "in a complete mess" of partial deals and unsigned agreements.
"We have guaranteed funding for the next four years, put in $1.2 billion more than Labor and delivered a truly national agreement," the statement said.
Education Department associate secretary Tony Cook said in February this year that non-participating states, including Tasmania and Victoria, will still receive funding but "do not meet the requirements of a participating state in the Act".