France forces early attendance

Print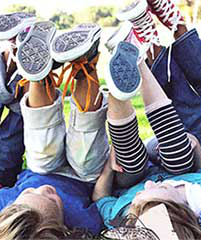 France has lowered the age of compulsory schooling to three.
French President Emmanuel Macron has announced a shake up the country's education system.
"Kindergarten will be a founding moment in our school journey," Mr Macron said this week.
"I decided to make kindergarten compulsory and thus to lower the age of schooling from six to three years."
Around 95 per cent of three-year-old children are already enrolled in pre-primary school education programs, but that number is not evenly spread across France and its territories.
The change will mostly effect children in Corsica and France's overseas territories.
Mr Macron said the move would reduce inequality by forcing parents in poorer areas of France and in overseas territories to send their children to school earlier.
Mr Macron said the changes would also prevent school dropouts by cutting inequality in learning the language.
"I want to pursue the work of equality and progress in our educational history," Mr Macron said.
"Compensating for education inequality from birth is within our grasp.
"Because there is still too much tendency to confuse nursery school and day care, compulsory schooling from three years is a real change of mindset," he said.
An increasing number of OECD countries are moving towards integrated systems of preschool care for children under six.
Australia is well below the OECD average in both investment in and access to early childhood education.