First-years to feel uni cuts

Print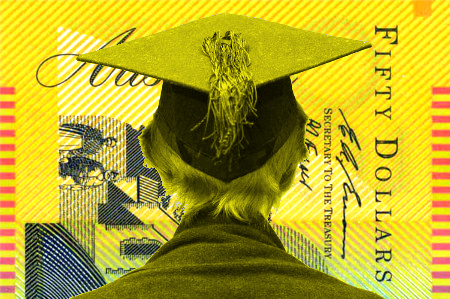 Universities Australia says around 10,000 university places will go unfunded this year due to budget cuts.
The Federal Government announced a freeze on funding for the Commonwealth Grants Scheme late last year.
The funding freeze is part of $2.2 billion worth of budget saving measures announced in December's mid-year budget update.
The cuts to the scheme that covers the cost of higher education for students will force universities to find "bandaid" solutions to cover their costs this year, the universities' lobby group says.
"Universities will be moving resources around, they'll be looking at other programs they can perhaps close down, campuses they can close … anything they can do to hold on for 12 months," Universities Australia chief executive Belinda Robinson told reporters.
"There will be adverse consequences."
The group says that with no indexation, the freeze will amount to around a 1.5 per cent fall in funding in real terms in 2018.
The impact is expected to fall on new students, who fill close to 35 per cent of places at public universities.
The lobby says the shortfall in funding is equivalent to about 10,000 places.
"This is a very conservative number that assumes no growth," Ms Robinson said.
"This will be felt in different ways by different institutions and in different communities, but … it is typically the smaller universities in regional areas that will be the ones that are the most hard hit.
"It tends to be the smaller, younger institutions that have very few alternative funding sources to be able to draw on."
The Federal Government says overall funding for universities will still increase, and urged universities to cut administration costs.
Economists say universities will have to work hard to avoid negative impacts to their credit ratings.