Fee deregulation back to drawing board

Print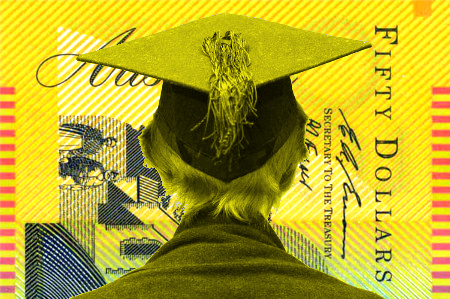 The Turnbull Government has hinted that it may scrap the Abbott Government's plan to let universities set their own fees.
It was a plan that former education minister Christopher Pyne twice failed to get through the Senate, but his successor Simon Birmingham now says he is not wedded to the plan.
"We must make sure that we progress with reforms that are possible and so my approach will be to sit down, talk to the crossbenchers as well as the university sector, business and industry and see what they all accept as being priorities," Senator Birmingham said in an interview with the ABC.
After the deregulation plans were announced in the 2014 budget, university students leapt into protests across the country.
Labor jumped on the debate too, arguing that students from poorer backgrounds would become reluctant to enrol in university courses if the fees went up.
Now, the LNP appears to be backing away from the controversial move.
"We have to deal with the political realities we face," Senator Birmingham said.
Despite 40 out of 41 leading university vice chancellors getting on board for the reform that would bring significant new revenue, some have welcomed the move to look at the idea with fresh eyes.
"Australia has one of the best public higher education systems in the world, however we can only maintain this enviable position if government funding is adequate to the task and we have clear policy positions from the Government and the Opposition," said Deakin University Vice-Chancellor Professor Jane den Hollander.
"Up until now the debate around higher education has been protracted and emotional and has done nothing to promote public understanding of the federal strategy and ambition for higher education in Australia and the next generation of graduates who will create the wealth and jobs of our future.
"Today is an opportunity for the debate on our future as a smart, clever and globally competitive nation to begin. Deakin University looks forward to discussing the way forward with the new Minister for Education and Training, Senator Simon Birmingham, the Federal Opposition and with the sector at large.
"We welcome this new conversation and hope it provides a framework for us to deliver the relevant, contemporary learning experience that prepares our graduates for life and careers in this rapidly changing world," she said.