Fee change on shaky basis

Print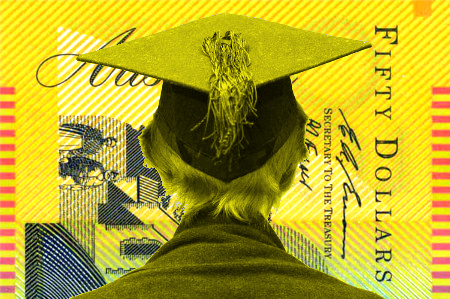 The Federal Government has not modelled whether charging more for humanities will push students into other areas.
Education Minister Dan Tehan has used a particular rationale for recent decisions to double the cost of humanities degrees. It is a sort of inverse carrot-and-stick, where the government hopes to push more students into industries that it believes will support job growth.
But Rob Heferen, the education department's deputy secretary of higher education, has revealed that fee changes have produced "muted" results in the past. He also says there is no modelling to support the fee changes announced in June this year.
National Tertiary Education Union national research officer, Terri McDonald, says the government is trying to "fit more students into the system with less money per student", with a funding package that "actually creates more problems for us".
She says the government "wants to send price signals within a system built to ignore price signals" – because students loans are not repaid for years – producing "odd" incentives.
The funding package would reduce the cost of courses such as science and engineering, but also reduces the government contribution for universities to teach those subjects.
"So the incentive for universities is to boost [student] numbers in areas the government says it doesn't want people to do to cover shortfalls in areas which are more resource-intensive [such as science]," Ms McDonald said.
Many university insiders have pointed out that Australian students do not typically choose their degrees based on the cost.
They argue that the new funding regime may also have unintended consequences that make social work degrees more expensive, reducing the potential workforce for roles important to regional Australia such as child protection officers and psychologists.
Regional education minister, Andrew Gee, has promised to give "serious consideration" to cutting course fees for social work, behavioural studies and psychology.