Feds help flooded schools

Print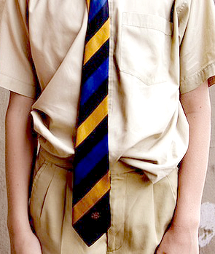 The Federal Government has put up $4 million to help private schools in a city devastated by floods.
The Government says it will provide the money to assist 25 private schools that were impacted by floods in North Queensland, including 12 schools in Townsville.
The money will cover discount tuition fees for affected families and schools that support boarding students.
Minister for Education Dan Tehan said the Government would help schools that went above and beyond to help students, teachers and families recover.
"Many of these schools took money out of their own pockets to waive fees and make sure that affected families were able to continue to send their children to school," he said.
"This funding is vital to help the recovery in our flood-affected North Queensland and to ensure local schools can continue to provide a top-quality education while the city gets back on its feet.
The funding is in addition to over $1.55 million the Queensland Government has committed to support state schools and families impacted by the floods.