Fears for SA's middle grounds

Print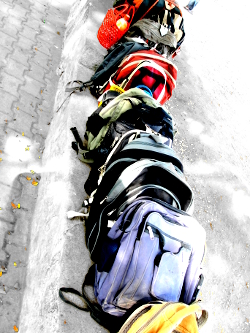 Enrolments are growing at the extreme ends of South Australia's school sizes.
New students are lining up to attend the state's extremely small and extremely large schools, leading some to fear those in the middle will miss out.
The latest figures 2015 show there were four schools – three high schools and a K-12 school – with more than 1500 students, despite the state having none in 2010.
The number of primary schools with more than 500 students doubled over that period, while ten primary schools now have more than 700 enrolments and one, Linden Park Primary, has over 1000.
At the same time, 55 schools have no more than 35 students, six more than in 2010.
Australian Education Union state president Howard Spreadbury says children could end up getting lost, with large schools often lacking adequate support and attention, while very small schools in country areas are liable to shut down.
SA Secondary Principals Association president Peter Mader agreed that some small high schools can have limited curriculum offerings, and find it hard to separate uncooperative students into different classes.
But Mr Mader says there are schools with more than 2000 students that do not struggle to "cater for their individuality".
Much has been blamed on the disruption caused by the forced amalgamations of co-located junior primary and primary schools.
The state has now introduced a voluntary amalgamation program, which the Education Department says will provide merged schools with "a greater range and quality of curriculum offerings", and will consult parents about closures.
Education Minister Susan Close says schools of 1500 students are "about as large as we want".