Fake daycare busted

Print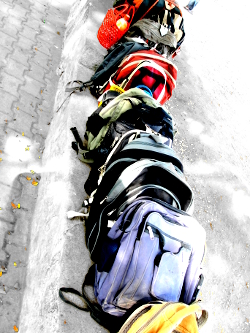 Eighteen people have been charged over a fake daycare scam in NSW.
Red Roses Family Day Care was set up to look like a legitimate business, claiming to provide "safe, nurturing and loving" care to more than 450 children.
But the children were just models in stock photos, police allege.
"The whole thing was a fraud," Acting Assistant Commissioner Stuart Smith said this week.
Detectives claim the business took in about $4 million in rebates through an elaborate scheme to exploit federal government childcare subsidies.
An eight-month investigation has led to the arrests of 18 people - three men aged 24, 40 and 49, and 15 women aged between 21 and 44 - following raids on 23 properties.
Three people have since been charged with directing a criminal group and 14 with participating in a criminal group.
Documentation, including business records and allegedly fake time sheets have been seized, as has a Range Rover and $35,000 in cash.
"We saw a level of sophistication or coordination in this that we don't see in outlaw motorcycle gangs," Mr Smith said.
About 150 parents claiming to have between three and seven children in care claimed rebates.
Their involvement in the operation is unclear.
Police say their investigation uncovered a number of "vulnerabilities" that state and federal education departments should work to address.
They also say there is evidence that the syndicate was planning to move into the National Disability Insurance Scheme.