Experts watch COVID decline

Print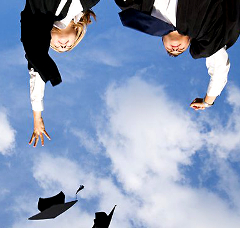 Analysts say Australia's top universities will take up to four years to bounce back from COVID-19 damage.
Frank Larkins, a professorial fellow at the Centre for the Study of Higher Education says universities have lost $7 billion in foreign student fees already.
"The next year for universities will still be very challenging. There's no doubt 2021 will be worse for the sector than 2020 but there will be a rebound," he told News Corp reporters.
"Strong domestic student demand and universities preparing for what's coming will see the beginning of that rebound in 2022-23. Historically, it has taken three to five years to recover from these sorts of shocks, so by 2025 we will see a fuller ­revival.
"It will come down to management. These next few years ­really will set the good university administrations apart from the others."
Retiring Australian Catholic University vice-chancellor Greg Craven predicts Australia will fall off the top 100 world university rankings.
However, others have suggested Australia will remain on the top 100 lists because local universities have experienced relatively strong performance compared to those in countries hit worse by COVID-19.
The National Tertiary Education Union says more than 12,000 jobs were lost at Australian universities in 2020, with more losses expected in the coming year.
The Group of Eight has warned that Australia is now facing a research "brain drain".