Experts urge nuclear training

Print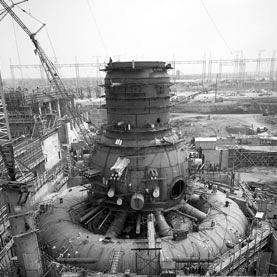 Australia's new submarine deal will require a generation of nuclear specialists to be trained.
Former chief defence scientist Dr Alex Zelinsky - now vice-chancellor of the University of Newcastle - says that the nuclear submarine project announced this week will require Australia to make a "long-term commitment" to developing a skilled workforce
He estimates thousands of nuclear-trained specialists will be needed in industry and in the navy.
"If you look at a nuclear submarine, it has about 120-150 crew and about half are associated with maintaining nuclear systems," he told reporters.
"In the US, to command a nuclear ship, you must have a masters degree in nuclear engineering. Ultimately, you need university training.
"It takes 10-15 years to stand up a capability to manage a ­nuclear submarine. And it will require at least a 50-year commitment given submarines typically have a 30-year lifespan."
The only high level course in nuclear engineering in Australia is taught at UNSW.
Edward Obbard, coordinator of UNSW's master of engineering science (nuclear engin­­eering) course, says Australia is "not starting from nothing".
"We really do have a lot of infrastructure and a lot of knowledge," said Dr Obbard, a senior lecturer in the UNSW Faculty of Engineering.
He said Australia has a "good regulatory and legal structure for nuclear technology", and a sound safety culture capable of running hazardous systems.
Australia has been involved in nuclear safety and safeguards, including holding a permanent seat on the board of governors of the International Atomic Energy Agency.
It already runs a small research reactor at the Australian Nuclear Science and Technology Organisation (ANSTO) at Lucas Heights in Sydney, but some experts say the problem is a lack of scale, and lack of ability to offer hands-on nuclear industry experience to graduates in the field.
Naval reactors, used to power nuclear submarines, are small and compact and very different to the research reactor.
The AUKUS partnership with the US and the UK also includes commitments to work together on quantum technology, artificial intelligence and cyber capabilities.