Experts react to vaccine for teens

Print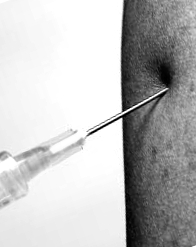 Scientists have reacted to the decision to offer the Pfizer COVID-19 vaccine to teenagers.
The Therapeutic Goods Administration (TGA), Australia's medical regulator, has provisionally approved the Pfizer COVID-19 vaccine for children aged between 12 and 15. Previously, only people aged 16 and over were approved for both the Pfizer and AstraZeneca vaccines.
Professor Fiona Russell is a Principal Research Fellow focusing on infection and immunity at the Murdoch Children's Research Institute (MCRI). She says that early in the COVID-19 pandemic – when the original viral strain was circulating - "children were less likely to be infected, less likely to experience severe symptoms, hospitalisation or death, and were less likely to transmit the infection to others".
"The delta strain however is more infectious for all age groups, including children and younger teens, so it is important that teens with underlying conditions that make them at higher risk of severe COVID-19 outcomes are prioritised in phase 1b immediately.
"For otherwise healthy teenagers, once the more vulnerable populations such as the elderly and those with co-morbidities are vaccinated, it is appropriate to begin vaccinating children.
"Pfizer is highly effective against severe disease and death for the Delta variant. Moderna is also under consideration by the TGA for use in younger teenagers."
"Safety trials in young children, infants and pregnant women are ongoing. If the data shows the vaccine is safe and effective in these age groups and populations, the vaccine rollout could be extended to these groups too.
"Ongoing surveillance from studies overseas in these younger age groups will also help guide us in this decision making."
But Dr Vinod Balasubramaniam from the Jeffrey Cheah School of Medicine & Health Sciences at Monash University Malaysia says that rushing to vaccine healthy children may not be the best approach.
"In my opinion, it is not 'morally right' to prioritise children for the current COVID-19 vaccine when thousands are dying in many countries without even getting a single shot of the vaccine," he said.
"For example, recently Nepal suspended its vaccination programme because of lack of vaccine supply, despite a massive surge in cases. Only 2.5 per cent of its population have been fully vaccinated so far.
"Vaccine supply is too scarce at the moment. Children and adolescents tend to have milder disease compared to adults, so unless they are part of a group at higher risk of severe COVID-19, it is less urgent to vaccinate them than older people, those with chronic health conditions and health workers.
"The World Health Organisation says wealthy countries should postpone their plans to immunise children and donate them to the rest of the world."