Experts call for autism assistance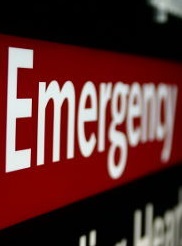 Advocates say children with autism languish unduly in emergency departments and mental health wards.
Western Australia's chief mental health advocate Debora Colvin has written to several government ministers to voice her concerns about the number of young people with autism waiting days in hospital emergency departments.
She also says others are stuck on acute mental health wards "with nowhere else to go".
Western Australia has two youth mental health wards, which are only authorised to take 16 and 17-year-olds, and have just 12 and 14 beds, respectively.
Ms Colvin says these facilities are not always appropriate for young people with autism, but they are often left there after desperate parents first take their children to hospital emergency departments.
"They will just get so desperate that they will take their child to an ED and just say; 'You've got to help me'," she told the ABC.
"In many cases these mental health wards — which are acute, locked wards — can be quite traumatising.
"Urgent action is needed to find accommodation and providers to help these children with complex and dual diagnosis needs who will keep coming.
"At the very least there needs to be transitional accommodation arrangements."
A WA Government spokesperson has blamed the transition to the Australia-wide National Disability Insurance Scheme (NDIS) for creating delays, and said the government does not agree with the claim that young people with autism are spending extended periods on youth mental health wards.
In the 12 months from October 2018 to 2019, government stats show an average length of stay of 13 days at the Fiona Stanley Hospital Youth Unit and 23 days at the East Metropolitan Youth Unit.
Autism Association of WA chief executive Joan McKenna Kerr backed Ms Colvin's claims.
"We have a situation that is escalating," she said.
"We need to get to the bottom of why it is occurring and we need preventative strategies in place.
"It is not a good situation for families and it is a terrible situation for children.
"NDIS does not as yet have a response that is nimble enough to respond to families and kids that are in crisis.
"In the old state system, you had a local area coordinator — we don't have local area coordination to the same extent anymore."