Entry level changes cop poor report

Print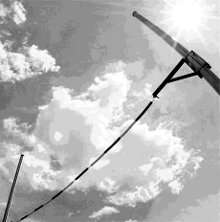 The New South Wales State Government has lowered the bar for teachers, but a prominent figure in the academic community has asked how it will help improve quality.
The head of Sydney University says the NSW Government's move to reduce the Australian Tertiary Admission Rank for teacher training courses is a cheap and politically-useful way to tackle the problem, but he cannot see how it will help.
Sydney University's Michael Spence says NSW Education Minister Adrian Piccoli is shirking the responsibility of the state government as teacher employer, by placing the blame for perceived poor teacher quality at the feet of higher education.
"It is much easier to talk about ATARs than to develop good teachers once you have them in the workforce," Dr Spence said.
"It's easier to talk about ATARs than talk about how to retain good teachers and deal with the not so good ones because that involves dealing with the Teachers Federation, addressing career structure and reward and incentive schemes."
In 2015 NSW will become first to introduce a base level ATAR for teacher education students.
Prospective pedagogues will be required to score over 79 per cent in three Year 12 subjects, including English.
The moves are based on figures suggesting more and more school leavers are being accepted into teacher education courses with ATARs lower than 60, below 50 in some cases.
As the chief employer of teachers in the state, the New South Wales government is dodging its responsibility and potential gains from the power to choose, Dr Spence says.
"They have buying power in a labour market and they can choose the particular attributes of the people they recruit," he said.
Melbourne University education professor Stephen Dinham says the best way to improve teacher quality without risking over-supply is to make it a postgraduate course, requiring prior studies just to enter.
"The days of taking people straight from school and turning them into teachers are [gone]... It needs to be a graduate entry profession," he said.