Emails pull PM into sports rorts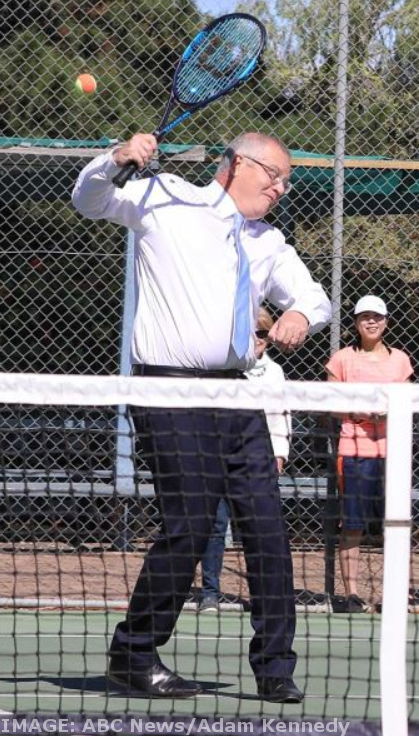 The Australian National Audit Office (ANAO) has provided new details in the ongoing 'sports rorts' saga.
The ANAO's latest report shows it has been highly critical of the scheme, findings that worthy clubs missed out on public funding because they were not in marginal, Coalition-held electorates, or seats the LNP wanted to win at the May 2019 election.
A newly-revealed email sent in early February appears to pull the Prime Minister into the issue.
The ANAO summarised it as "advice from the Prime Minister's Office to the minister's office was that the Prime Minister had not had a chance to look at the list" before funding was finalised.
The federal Opposition says the email shows Prime Minister Scott Morrison was involved in the selection of projects.
"The Prime Minister's fingerprints are all over the sports rorts affair," Labor sports spokesman Don Farrell said.
"It's very clear, based on the evidence from these emails, provided by the Audit Office, that the Prime Minister was directly involved in the selection of the sports rorts grants.
"He was telling the minister that he hadn't had a chance to look at the proposals."
The ANAO also said the emails referred to the announcement of successful clubs being "co-ordinated in conjunction with CHQ", referring to the Coalition's campaign headquarters.
"He was ensuring that the party's head office was coordinating the rollout of the grant applications," Senator Farrell said.
The Prime Minister's spokesperson has responded, returning the focus to former sports minister Bridget McKenzie.
"As the ANAO confirmed, Senator McKenzie was the decision maker of the program," the spokesperson said.
"As is normal practice, ministers and their offices engage with the Prime Minister's Office regarding the announcement of government programs."
Senator McKenzie resigned from the frontbench during the sports grants scandal, after she was found to have breached ministerial standards by failing to declare membership of a gun club, which received almost $36,000 in public funding.
Labor leader Anthony Albanese has maintained pressure on the PM.
"This is a $100 million scandal that goes straight to the Prime Minister himself and the Prime Minister's Office," Mr Albanese said.
"Bridget McKenzie has been made the scapegoat for this.
"What these revelations show is that Scott Morrison was in it up to his neck, and that he misled Parliament [in February] when he said that he played no role in the authorisation of these grants.
"The Prime Minister has questions to answer this week."