Detained kids take to Facebook for freedom

Print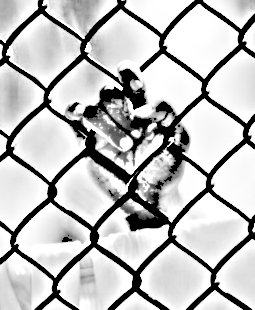 Refugee and asylum seeker children have skirted the rules of their detention and set up a Facebook page to speak out about their treatment.
The page, Free the Children NAURU, is run by children in the detention centre and others that have been resettled in the community.
The page shares stories of children living on Nauru, as well as photos, poems and audio messages from the young refugees.
But the administrators must remain anonymous, as children inside the camp are not allowed smartphones and Nauru has laws against using Facebook.
"We started the page because we want to show everyone around the world that we are not forgotten children and not just numbers here in Nauru," a teenager from the group told ABC reporters.
"We want everyone to hear our voices and the situation we going through.
"We thought if we create this page, many other peoples can see us and feel in our shoes."
The children want Australian teachers in particular to share the page in class, so their messages can reach other children.
Many young asylum seekers and refugees cannot go to school on Nauru because of a lack of provisions, a low level of teacher adequacy, and especially harassment from other students.
There was a school in Nauru's detention centre staffed by Australian teachers, but it was closed in April.
"I am trying to get out the story of the kids and other teenager in here... I want those teenagers who is reading our story to share this around... about the kids from detention in Nauru," a group member said.
"Every moment spent in here is full of painful. I feel like our future is bleak. We hope for people to care."
There are currently 92 children in detention on Nauru awaiting refugee assessment.
Insiders claim around 80 children have been declared refugees but still live on Nauru, where they are either waiting for vacancies in existing housing, or for new housing to be built.
There are 77 children in detention centres on Australian soil.