Dark matter lab re-ignited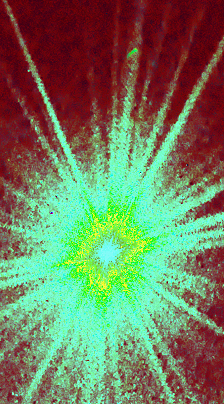 The Victorian Government has put up funds for a dark matter laboratory located in an old gold mine.
The Andrews Government has announced support for the construction of the Stawell Underground Physics Laboratory (SUPL), providing $5 million for the high-tech laboratory. It backs $5 million put up by the federal government in the 2019 Budget.
The lab - to be located 1 kilometre underground within the Stawell Gold Mine - will provide ultra-low background noise research facilities needed in the search for dark matter.
The laboratory will consist of a main tunnel approximately 10 metres high and 10 metres wide, divided into 25 metres of clean room space for experiments, and 15 metres of loading area. A side tunnel 5 metres wide and 20 metres long will house physical plant and personnel facilities.
The first phase of the project was funded in the 2015 federal budget, backed by matching funding from Victoria.
Construction started in 2016 with an expected completion date in 2017. However, a series of corporate mergers in 2015 and 2016 disrupted plans.
New owners and an injection of government funds now have the project back on track.
Being in the Southern Hemisphere could allow the lab to produce differential detection of the WIMP-wind; a hypothetical flow of particles believed to constitute dark matter.
Labs in the Northern Hemisphere have shown hints of a June 'bump' of possible dark matter hits, which is expected given the galaxy's rotation, but could be confirmed by readings from the Southern Hemisphere.
The SUPL's location will also make it potentially very sensitive to daily variation effects which would be extremely strong indicators of self-interacting dark matter or dark matter with a significant stopping rate.
Almost all the laboratory's construction and fit out will be sourced locally from Stawell and Western Victoria, with 15 full time equivalent roles created during the first phase of work – for geotechnical engineers, earthmoving equipment operators, electrical tradespeople and transport operators.
The project is expected to deliver economic value to the region of $180.2 million in its first ten years, and support nearly 80 ongoing jobs.