COVID linked to mental 'tsunami'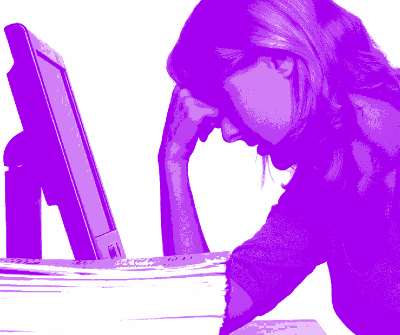 Reports say there has been a 30 per cent increase in patients presenting with mental health issues during COVID-19 in Queensland.
Family Doctors Plus director and AMA Queensland council member Dr Maria Boulton says doctors and psychologists are facing a 'tsunami of mental health presentations'.
"We're seeing a rise in depression, anxiety, eating disorders and also a lot of stress," she told the ABC.
A majority of people with conditions including depression, anxiety, and stress go to their GP as a first point of contact.
Dr Boulton says that with many experts unavailable, doctors are left seeing patients until they can get into a specialist.
"What we're seeing is if someone comes in with a mental health issue but they're booked in for a skin check — they will need at least 30 minutes more, at the very minimum," she said.
"It means that a lot of GPs are subsidising medical care for patients and that practices all over Queensland are actually in financial distress and are thinking about closing their doors which would be a disaster especially now when people need us the most.
"The funding issue has been a long-term issue, it's not new, it's just that COVID has thrown us over the precipice."
She is calling on the Federal Government to increase Medicare rebates so doctors can run sustainable businesses.
The Australian Psychological Society (APS) wants more sessions of psychological treatment to be covered under Medicare.
Currently, Victorians can access up to 20 mental health sessions with a psychologist under Medicare, but only 10 per year are available to the rest of Australia.
"Many of our clients are quickly running out of sessions, and APS members have reported that more than half of their clients are likely to require more sessions than their mental health plans had allowed," APS president Ros Knight says.
"Additional sessions were made available to Victorians in August, and while they are certainly struggling under the current circumstances, we cannot lose sight that this pandemic has had a toll on all Australians, regardless of their location."
The Government is in the final stages of reviewing the Medicare Benefits Schedule, looking at how over 5,700 items on the MBS can be better employed.
The federal Department of Health says it has been providing greater access to mental health treatment via Medicare-subsided telehealth services.
The Federal Government has also pointed to recent measures to extend the rebate for telehealth and phone consultations until March 31 next year.
The experts have welcomed the extension, but want the rebate to be made permanent.