Concern raised as jab rates drop

Print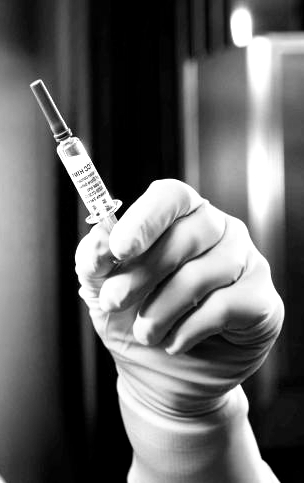 New figures show Australia is slacking off on immunisation, and could be putting people at risk.
The latest national child immunisation report shows rates in a number of areas are too low to prevent the potential spread of diseases, while most areas still fall short of full immunisation targets.
The National Health Performance Authority report looks at vaccination progress after an agreement between the Australian Chief Medical Officer and all state and territory chief health officers for 95 per cent of children to be fully immunised.
The report reveals that none of the 31 primary health network areas across the country met the target for one- and two-year-olds.
Just two areas achieved a 95 per cent full immunisation rate for five-year-olds.
It means more than 84,000 Australian children aged one, two and five are not fully immunised.
There was a significant increase in immunisation rates for one-year-old Aboriginal and Torres Strait Islander children in seven out of 49 areas where data was available, but no areas registered a decrease.
The New South Wales North Coast is the area with the lowest immunisation rate for one-year-olds.
The percentage of children fully immunised is higher for five-year-olds than one and two-year-olds, leading some to suggests parents may be turning away from he important public health provision.
Australian Medical Association Victorian president Tony Bartone says it is extremely disappointing, but there are key factors causing rates to drop.
"That includes misinformation, concern about misreported side effects that have been shown to be incorrect, concern about a more natural way of dealing with or preventing disease, all of which is clearly putting the health of our youngest at risk," Mr Bartone told the ABC.
As has been the case in previous years, there was a clear dip in vaccination rates for some particularly affluent areas.
Adelaide's beach suburb of Glenelg had a rate of 82.1 per cent – one of the top 10 lowest rates for any suburb in the nation.
"There's always going to be some variation, but it is disappointing that some of the well to do suburbs are not doing as well as some other suburbs," said SA Health's chief medical officer Paddy Phillips.
"I think it really is important that people realise the value of immunisations and protecting their children and that will help to protect the community."
"The improvements we have seen so far are very welcome," Performance Authority CEO Dr Diane Watson said.
"What we really want to see now are similar improvements in so many local areas where immunisation rates have remained largely unchanged over the past year.
"Today's new information shows improvements in a number of communities protecting our youngest children and those ready to enter school. But there remain vulnerable communities that need better protection."