Classy numbers show big independent spend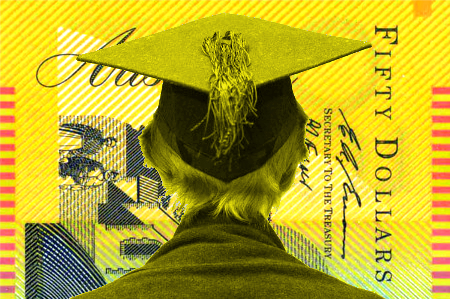 Some of the most expensive schools in the country are forking out massive sums for new works to attract the next generation of well-off students.
Extravagant libraries, lecture theatres and gyms are all being built in Sydney's multimillion-dollar arms race to lure lucrative enrolments.
Some schools have spent more than $30 million in the last year to pull in students.
One school, Newington College, has spent more than $78 million on capital works from 2009 to 2012 – the highest figure in NSW.
Knox Grammar was the second, spending $62.7 million in the 2009-2012 period. Similarly, the Cranbrook School laid out $57.6 million for new amenities, and Sydney Church of England Grammar School has spent $51 million.
Cabramatta High School was the top-spending public school, scheduling upgrades including the construction of four entirely new blocks. It spent $27.79 million spent on capital works between 2009 and 2012.
In 2012, New South Wales independent schools spent $2395 per student on capital works, Catholic schools spent $1074 and public schools $747, according to the latest figures from the federal MySchool website.
The public school spend has been on a steep decline since the end of the first Rudd government's Building the Education Revolution program in 2010. That year saw public spending per student hit $4058, but the independent schools still outdid them at $4885 per student. Catholic schools spent $3535.
So deep are the coffers of some independent and private schools that the Master Builders Association of NSW's Excellence in Construction Awards has four separate categories just for private schools: up to $5 million, $5 million to $10 million, $10 million to $20 million and $20 million and over.
The categories for public schools are: under $5 million and over $5 million.
The Newington College won the honour in the top private bracket last year, for its new $20 million building library, lecture theatre and cafeteria building. The project was funded by donations and parent fees.
In New South Wales, the disparity in capital spending between public and independent schools is a fair bit bigger than the national average.
The Australian Education Union - which commissioned recent research into schools' capital works spending - says the mismatch between schools is stopping students from finding their full potential.
"Increasing capital funding to schools which already charge fees and have their own resources has simply reduced equity in the system," he told the Sydney Morning Herald.
Public schools see an average of $679 per student in government funding each year. But the government also pays $338 per student for Catholic schools and $379 for independent schools, despite their considerably deeper pockets.
The Independent Schools Association of NSW has said that demand is especially strong for low-fee independent schools, and government funding must continue to help them meet it.
Similarly, the National Catholic Education Commission says it has the same growing demands, but receives the least government funding.
"Catholic education across Australia is facing significant challenges to build new schools and expand existing ones to accommodate the growing student population," National Catholic Education Commission executive director Ross Fox claims.