Cities swamped by students

Print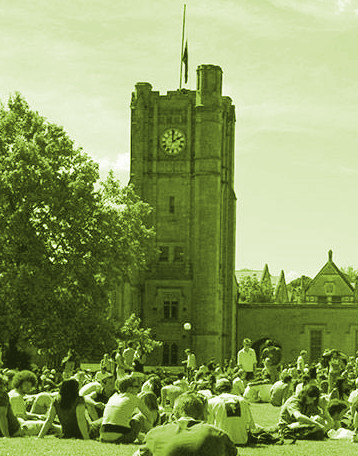 New figures suggest Australia's cities are struggling to handle the influx of international students.
Australian Bureau of Statistics (ABS) data has revealed that the highest concentrations of Australia's newest migrants are living near university campuses and the inner suburbs in Melbourne and Sydney.
Prime Minister Malcolm Turnbull says foreign students have been the biggest driver of immigration growth.
"There are around 200,000 more foreign students in Australia today than there were a few years ago," he said earlier this month.
"That is the single biggest driving factor (of immigration growth).
"So if you feel there are more foreigners on the tram and you can't get a seat on the tram, that is because of that, if that's your perception."
Deputy Prime Minister Michael McCormack, whose responsibility includes population issues, pointed to a number of recent investments as effort to deal with population growth.
"Future population growth, busting congestion and investing in projects to ensure people can get to home, university and work and back again sooner and safer is a key focus of the Government," his department said.
His examples included $5 billion for the Melbourne Airport Rail Link, Victorian Regional Rail Revival and $80 for the Macquarie Park Transport Interchange at Macquarie University.
With annual education exports in 2016-17 worth about $28 billion, experts and university representatives say infrastructure planning must take the university sector into account.