Cervical cancer end in sight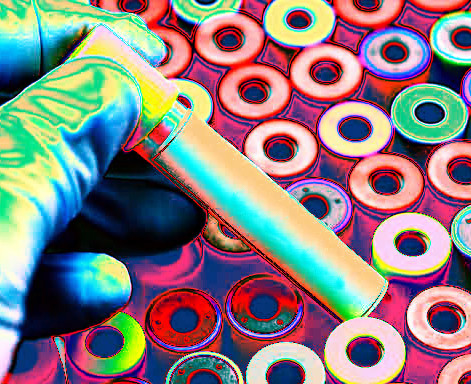 Experts say cervical cancer could be eliminated in much of the world within a century.
Over the next 100 years, more than 74 million cervical cancer cases and 60 million deaths could be averted, and the disease eliminated in the 78 countries with the highest disease burden, according to two modelling studies published in The Lancet.
The first study modelled the progress that could be made towards eliminating new cervical cancer cases by introducing or increasing HPV vaccination coverage, or by combining high levels of vaccination with cervical screening once, or twice, in a woman's lifetime.
The second study included cancer treatment in its models alongside other variables, and analysed the impact of vaccination, screening and treatment on reducing deaths. Both studies focused on 78 low-income and lower-middle income countries (LMICs).
Cervical cancer is the second most common cancer in LMICs and the most common cause of death from cancer in women in 42 LMICs.
In high-income countries, vaccination against HPV has dramatically improved the outlook for cervical cancer prevention among women, but the uptake of HPV vaccination and cervical screening remains very low in most LMICs.
In 2018, 88 per cent of 570,000 new cervical cancer cases worldwide and 91 per cent of 311,000 deaths occurred in low, low-middle or upper-middle income countries.
The disparity in the burden of disease between high income countries and LMICs prompted the WHO to call for action in 2018 to eliminate cervical cancer as a public health problem.
They proposed a threshold for which cervical cancer would be considered to be eliminated as a public health problem (4 per 100,000 women-years) and drafted a strategy to put countries on the path to achieving it, with three main targets for 2030: to increase vaccination to 90 per cent coverage, to ensure 70 per cent of women are screened twice in their lives around the ages of 35 and 45, and to ensure 90 per cent of women diagnosed with cervical cancer receive the treatment they need.
To examine whether elimination can be achieved and what the impact of the elimination strategy might be beyond 2030, WHO established the Cervical Cancer Elimination Modelling Consortium (CCEMC), which includes modelling teams from Laval University in Canada, Harvard University in the USA, and Cancer Council NSW in Australia. The two new studies were carried out by researchers for the CCEMC.
"For the first time, we've estimated how many new cases of cervical cancer could be averted if WHO's triple intervention strategy is rolled out and when elimination could be achieved" says Professor Marc Brisson from Laval University, Canada, who co-led both studies.
"Our results suggest that to eliminate cervical cancer by the end of the century it will be necessary to achieve both high HPV vaccination coverage and high uptake of screening, especially in countries with the highest rates of the disease."
The studies are accessible here and here.