Catholic schools get loose funds

Print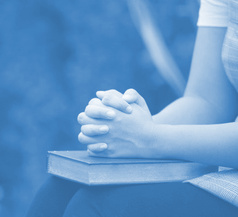 NSW catholic schools have been given free rein on a $230 million taxpayer 'slush fund'.
The state's Catholic school system has struck a deal with the Commonwealth Government that could allow them to subsidise the fees of already affluent parents.
Catholic Schools NSW will reportedly receive about $230 million over a 10 year period under the Morrison government's private schools fund. The fund was created to help schools dealing with cuts from a new school funding model, but the deal with NSW schools has very few limits.
Some of the money has been earmarked already, with $17 million to be spread across 38 independent Catholic schools and a further $3 million for regional schools.
However, the Catholics have been left to decide how they want to spend the remaining $209 million, as long as it is "based on a methodology which prioritises increasing the options for parents to access their school of choice".
The new funding model would have seen government funding slashed for Catholic schools in rich areas, and the federal grant may be used to top them back up.
Education funding expert Dr Peter Goss says the framing of the funds gives Catholic Schools NSW the opportunity to "keep tilting the scales in favour of high SES primary school parents" by subsidising school fees.
"Based on historical patterns, I would worry that choice will be prioritised for the families that can already afford it the most; keeping fees low even when parents' earnings are high," he told reporters this week.
"They may choose not to do that. Any funding that is designed to improve choice should go towards supporting choice for families that can afford it the least."
Catholic Schools NSW chief executive Dallas McInerney says exactly how the money will be allocated will not be determined until CSNSW has begins releasing funds in 2024.
"There are 550 schools in the system across NSW where there is a need to support parental choice with affordable school fees. That's going to be the case of ongoing surveillance between now and then," he said.
The Association of Independent Schools NSW, which represents 480 schools including MLC, Wenona and Sydney Grammar School, will use a $144 million allocation of federal government funds on new initiatives including a $2 million student wellbeing program and $3 million for Indigenous education.
The federal government's $1.2 billion "choice and affordability fund" for non-government schools was branded a "slush fund" in the last federal election campaign.
NSW Teachers Federation President Angelo Gavrielatos says the agreements represent a "nail in the coffin of funding reform based on student need in Australia".
"The glimmer of hope we had [with the Gonski reforms] has quickly evaporated," he said.