Cashless card extended

Print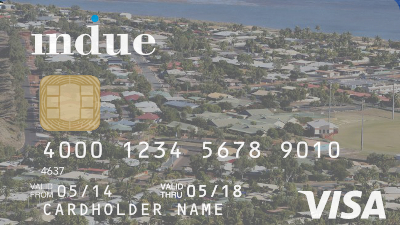 The Federal Government has failed to make the cashless welfare program permanent, but has won an extension.
The Cashless Debit Card program involves sectioning-off 80 per cent of an individual's welfare payments on a card that cannot be used to purchase alcohol, tobacco, pornography or gambling products.
The Government set out this week to make the scheme permanent in Ceduna in South Australia, the East Kimberley and Goldfields regions of WA, and the Bundaberg and Hervey Bay region of Queensland.
But it failed to win support for this plan, with MPs instead agreeing to extend the trials at these four sites for another two years.
A $2.5 million University of Adelaide report was commissioned by the Federal Government, and has been finalised, but has not been publicly released.
Researcher Skye Akbar has been separately studying the impacts of the scheme on participant behaviour.
She says official assessments have ignored some important data.
"The study that we did was as comprehensive as we could possibly manage — we did spend years of our lives looking at this, thinking about it morning, noon and night," she told the ABC.
"There's no reason why this scheme couldn't be opt-in.
"I'm not sure why it has to be either compulsory or not at all, it's creating a false dichotomy for people.
"The trial started in 2016 and so it's difficult to understand why there's not enough information after four years to make an evidence-based decision and make sure the Government is spending this money accountably," she said.
Studies she participated in found the card scheme had very little impact on the problem behaviours it was designed to target.