Card questions half answered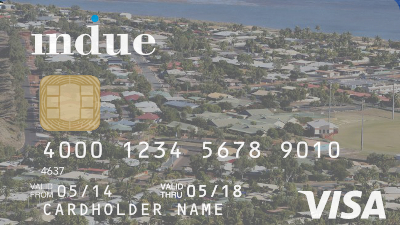 The Federal Government has failed to name the "community leaders" that it says are calling for the Centrelink cashless welfare card.
The Cashless Debit Card quarantines 80 per cent of welfare payments so that they cannot be used to pay for alcohol, gambling or be withdrawn as cash.
The Coalition has been pushing to dramatically expand the program in the upcoming budget, claiming it has had consultations with key figures about its operation.
But when pressed in Senate Estimates to actually name those supporters, the Government refused.
"The [Human Services] department approached some of the members of the … groups to ask whether they agreed to their names being provided in this response," it said in a statement.
"Some of them requested their names not be provided at this stage."
The compulsory program has been running in Ceduna in South Australia and Western Australia's East Kimberley region, both areas with a high proportion of Aboriginal residents.
Greens Indigenous affairs spokesperson Rachel Siewert said the response was clearly inadequate.
"People being affected have the right to know who in their community is making the calls that affect their lives so strongly," she said.
"Who are the people that are making these decisions? Are they really the people the community considers leaders?"
The Federal Government's review of its program last month found a quarter of drinkers reported consuming alcohol less often, but close to half of the participants said their life was worse because of the card.
Less than a quarter felt it had improved their lives.
Human Services Minister Alan Tudge was again asked after the hearings to reveal the card's supporters, but was only able to name one person.
"These community leaders, such as Ian Trust, are well-known figures, highly respected individuals," he said.
Mr Trust is a director of East Kimberley Aboriginal development organisation the Wunan Foundation.
Following a recent visit to the Kimberley, Mr Tudge said he ahd seen "across the board" support.
"Whether it be some of the church leaders, the police officers, the supermarket owners, the ambulance drivers, the Indigenous leaders, the non-Indigenous leaders [or] the chamber of commerce," he said.
"Anybody who has been out with me and consulted with community leaders out there does know that is the case."