Bullying rife for trainee docs

Print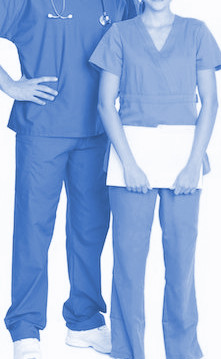 A new survey shows one in three trainee doctors in Australia have experienced or witnessed bullying, harassment or discrimination in the past 12 months, but most do not report it.
A national survey of almost 10,000 trainee doctors by the Australian Health Practitioner Regulation Agency (AHPRA) has been published online.
The survey was co-developed by the Medical Board of Australia (MBA), and should send a "loud message" about bullying and harassment to those in the medical profession, according to MBA chair Anne Tonkin.
"It is incumbent on all of us to heed it," Dr Tonkin said.
"We must do this if we are serious about improving the culture of medicine."
The survey found Aboriginal and Torres Strait Islander trainee doctors were about twice as likely to have experienced or witnessed bullying, harassment and discrimination.
For trainees who experienced or witnessed bullying harassment or discrimination and reported it, only half had their report followed up.
Despite the concerns about bullying and harassment, trainee doctors in Australia generally rate their medical training highly.
Overall, 78 per cent of trainees said they would recommend it to other doctors, and 76 per cent would recommend their workplace as a place to train.
Eighty per cent of respondents rated their teaching sessions as "excellent" or "very good".
Three quarters of trainees reported working over 40 hours per week, while one in eight reported putting in an average of at least 60 hours per week.
Half of all doctors surveyed described their workload as "heavy" or "very heavy".
Australian Medical Association (AMA) president Tony Bartone said safe working hours are an issue.
"This is particularly worrying given the clear recent Australian research showing that doctors in training who work more than 55 hours each week have double the risk of developing mental health problems and suicidal ideation," Dr Bartone said.
"The survey shows the pressure that trainees continue to work under."
The AMA and the Royal Australian College of General Practitioners (RACGP) have both welcomed the report.