Budget brings STEM boost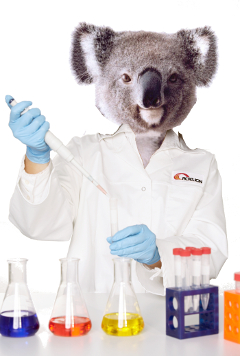 This week's federal Budget includes a range of funding for universities and research infrastructure.
The Coalition has announced a new $1.3 billion health and medical research growth plan that includes $500 million for emerging studies of genes and their functions.
The spending over 10 years will "drive a new era in healthcare for Australians", the Treasurer said.
A genomics plan, to be funded through Medical Research Future Fund, is designed to help doctors tailor treatments for individual patients, monitor and manage risk, and potentially cure a wide range of diseases.
The Budget papers include $2.4 billion for technology and science over the next 12 years to support "a stronger and smarter economy".
"The government will invest more than $2.4 billion in Australia's public technology infrastructure," Treasurer Scott Morrison said in his Budget speech on Tuesday night.
"This includes supercomputers, world-class satellite imagery, more accurate GPS across Australia, upgrading the Bureau of Meteorology's technology platform, a national space agency, and leading research in artificial intelligence."
Another $29.9 million will be invested over four years in AI and machine learning.
"A Technology Roadmap, a Standards Framework. and a national AI Ethics Framework will help identify opportunities in AI and machine learning for Australia and support the responsible development of these technologies," the Budget papers explained.
"This measure will also support Cooperative Research Centre projects, PhD scholarships, and school-related learning to increase knowledge and develop the skills needed for AI and machine learning."
The Australian Technology and Science Growth Plan is intended to support measures to build Australia's Artificial Intelligence capability.
The plan will support the Department of Education and Training with $300,000 in 2018-19, $400,000 in 2019-20, $400,000 in 2020-21, and $400,000 in 2021-22.
The Commonwealth Scientific and Industrial Research Organisation's (CSIRO) has been granted $1.3 million in 2018-19, $400,000 in 2019-20, $400,000 in 2020-21, and $200,000 in 2021-22 to support the plan.
Additionally, the Department of Industry, Innovation and Science will get $5.1 million in 2018-19, $9.9 million in 2019-20, $7.3 million in 2020-21, and $3.7 million in 2021-22.
There is also $70 million in 2017-18 for the Department of Industry, Innovation and Science to replace and upgrade the computer and data capabilities at the Pawsey Supercomputing Centre in Perth.
The funding will be used to replace the Magnus and Galaxy supercomputers and their supporting infrastructure.
"This is a good budget for science," said Andrew Holmes, president of the Australian Academy of Science.
"Australia's national supercomputers give scientists across government, industry and universities the processing power for the complex scientific computations needed in an advance society including accurate weather forecasts, drug development, and large-scale astronomy.
"We have a long way to go as a nation, particularly on big issues like STEM education and training at school and university and climate change.
"But we are moving forward together and the Government has made a clear commitment in this Budget to working collaboratively with the science sector to maximise the benefits for all Australians."
The Budget also outlined $96 million over four years to fund 700 extra student places for young people from regional areas.
With the new places factored in, Commonwealth contributions through the Commonwealth Grant Scheme will be just over $7 billion for 2018-2019.
The Government has also pledged to resume funding increases based on population growth for universities from 2020, if they meet yet-to-be determined performance criteria.
Budget papers predict spending of $7.3 billion in 2020-21.
Research funding will receive a boost of nearly $400 million extra over five years for research infrastructure.
The Government also say it will charge higher education providers $10 million a year to recover costs associated with HELP.